More from our summer.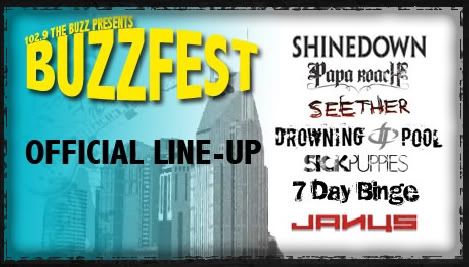 In September, John went back to Afghanistan to finish out the deployment.
Booooo
! So right away,
Reisa
and I decided to start operation busy! We heard about
Buzzfest
in Nashville, and we knew it was a
definite
MUST! Basically it was a full afternoon of non-stop concerts. We ordered our tickets a few weeks in advance and then found out that rain was in the forecast. A little sprinkle wasn't stopping our fun though!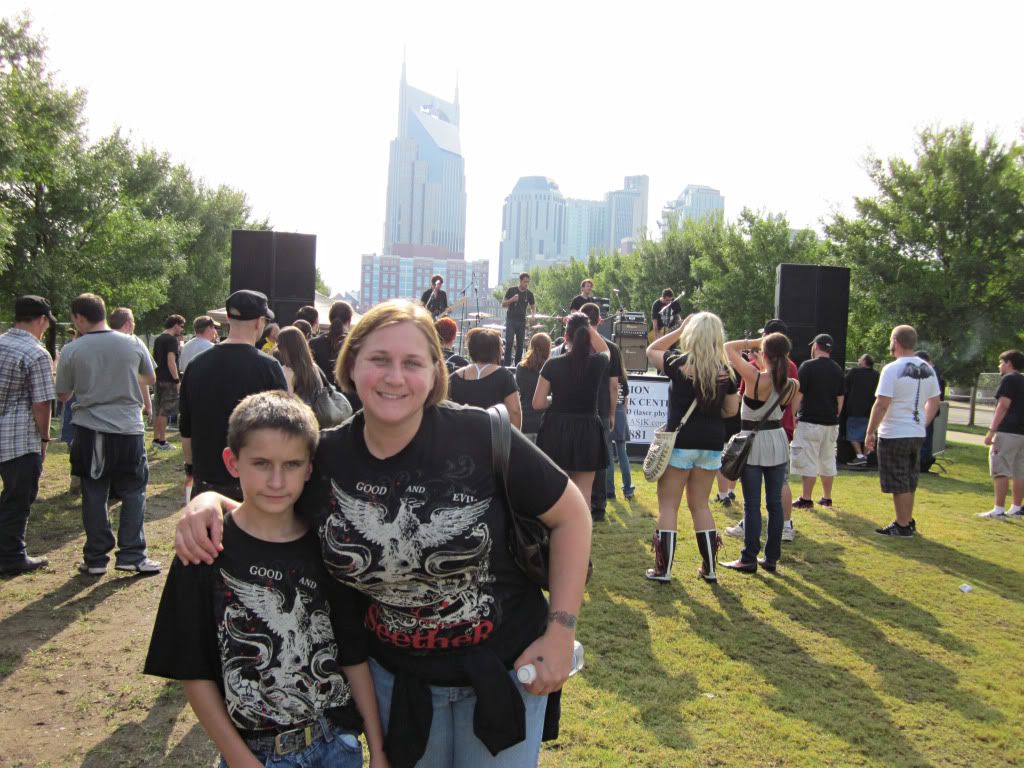 We saw
soo
many bands! Sick Puppies, Drowning Pool, Papa Roach,
Seether
, and
Shinedown
. I can't remember if there were others...but it was
soo
amazingly, incredible!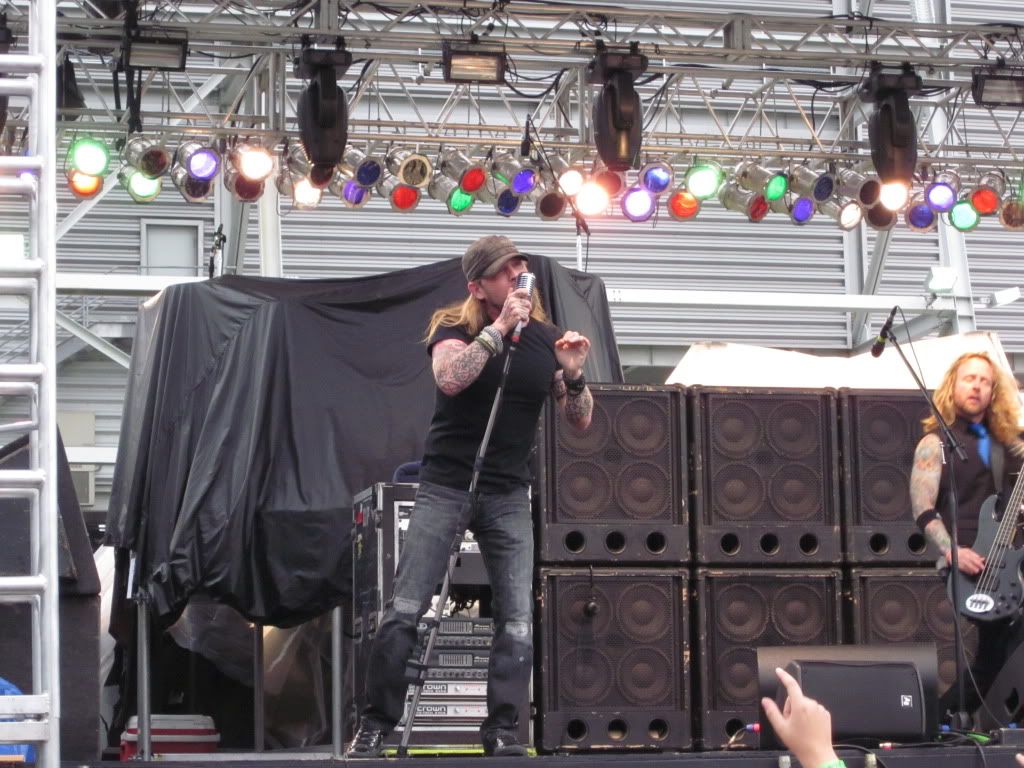 We started off in the center of the field but got pushed back because of a few mosh pits.
Hahaha
! Don't worry, we were being protected by some generous, big, strong, shirtless dudes. A couple of times I found myself blocking Aidan with my body to keep him safe from the crowd surfers!
Here we are drenched from sweat and rain.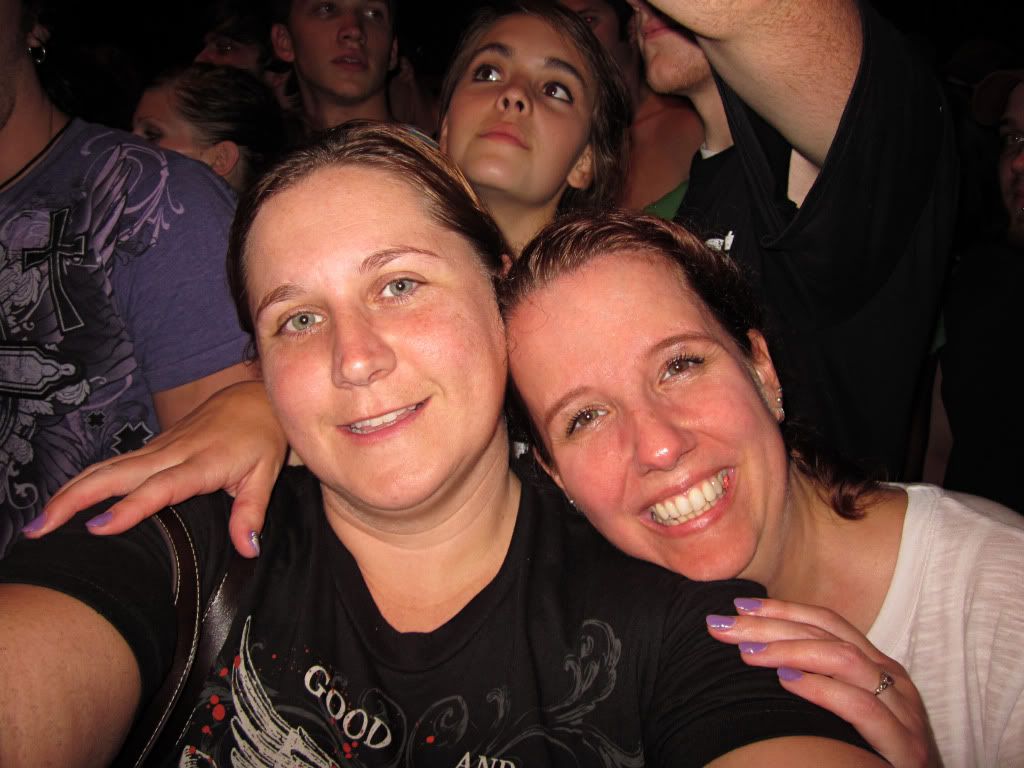 For the final band, the crowd decided that Aidan needed a front row viewing of
Shinedown
, so we were escorted...yes escorted by another shirtless dude to the front row. The crowd was pleased to let us through! We were
soo
close to
Shinedown
, it was ridiculous!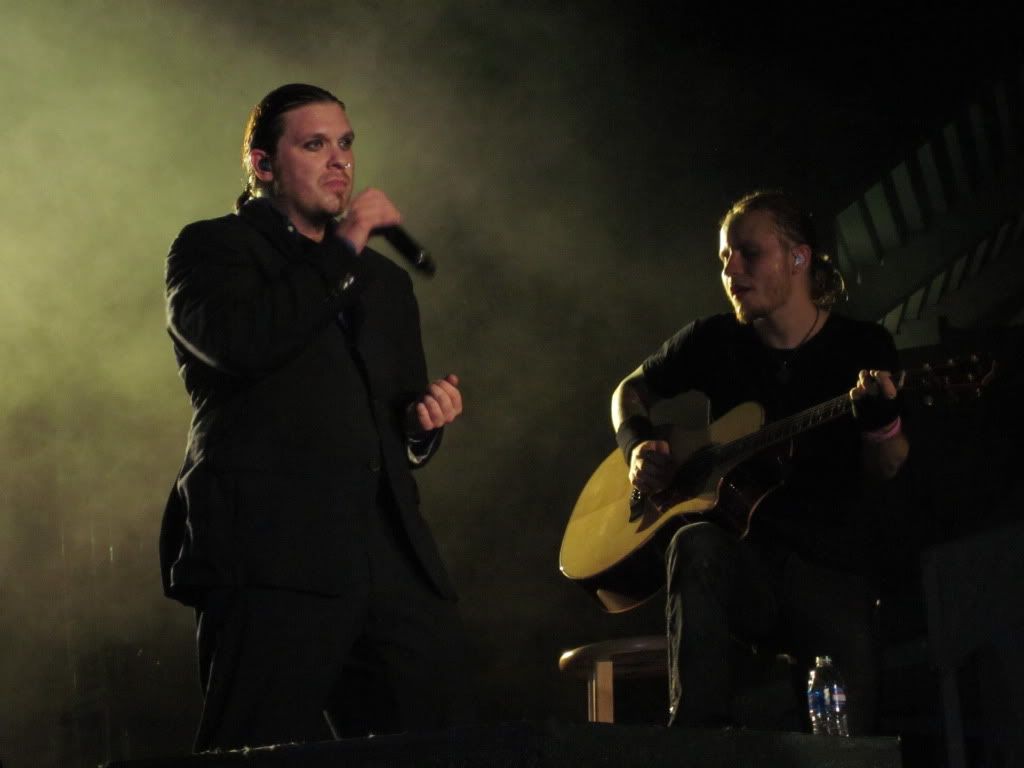 I must say though... Papa Roach stole the show for me. I liked them before...but now I am obsessed!