In October, I spontaneously purchased 2 tickets to Hawaii to visit some wonderful friends we met at Ft. Rucker. Suzanne and Chris were our neighbors while John was attending flight school. Suzanne has been there for me ever since. It's funny because we never speak on the phone, and we chat online maybe once or twice a month. But every time we visit, we pick up right where we left off. I can still remember the sadness I had when we moved from Ft Rucker to Ft Campbell. Although we were only stationed there for a little more than a year, we managed to create such wonderful friendships.
Anyways... I needed to take that trip to see them. I was stressed out with work, school, Aidan's school, and this STUPID deployment. I just wanted to get away from everything. I asked John, and he said I deserved it and for us to go and have fun. I love that man for being soo generous and never questioning my requests. And so we were off!!
The flight there was actually better than I expected. We met a really cool guy. It's funny...he could almost be my brother. We kept finding weird similarities between the two of us. Aidan had soo much fun talking and joking with him too. He definitely made that 6 hour flight fly by. Thanks Jon!
When we landed, we met Suzanne at baggage claim and she gave both of us Lei's. She tried to sneak up on us...but we saw her coming...hahaha! We love you Zanne! I already miss her soo much!
Chris and Suzanne had an itinerary all planned out for us! So here's what we did:
Tuesday, Dec 21st...
Went to North shore. Watched the surfers and looked for turtles. Snorkeling at Sharks Cove. Butter Garlic shrimp at Romy's. Shaved Ice at Matsumoto. Stroll through Haleiwa.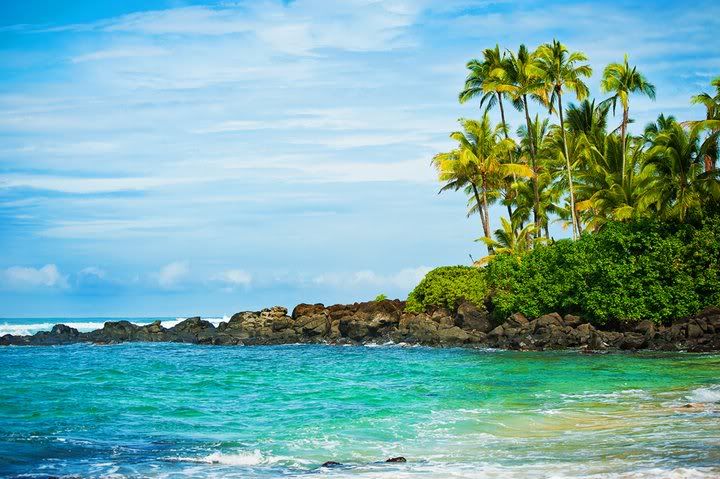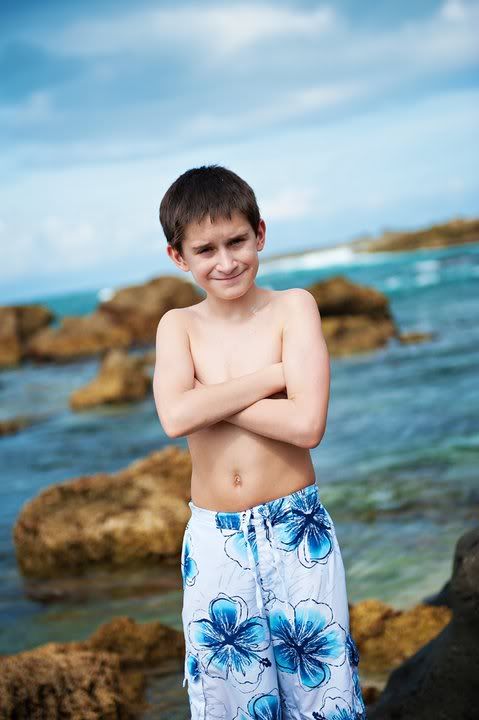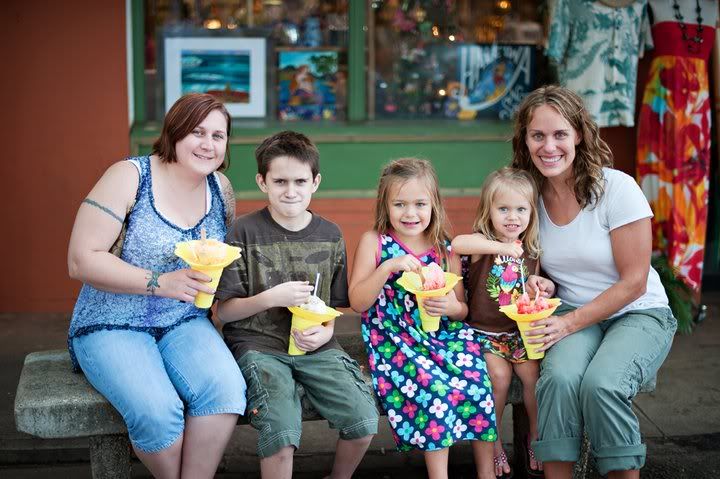 Wednesday, Dec 22nd...
Swimming and snorkeling with the fishes and coral at Hanauma Bay. Visit to the Blowhole and Lanai overlook. Dinner at Kona Brewing Co. Visit to the Tripler ER (little Lucy busted her noggin). Frozen Yogurt at Menchies.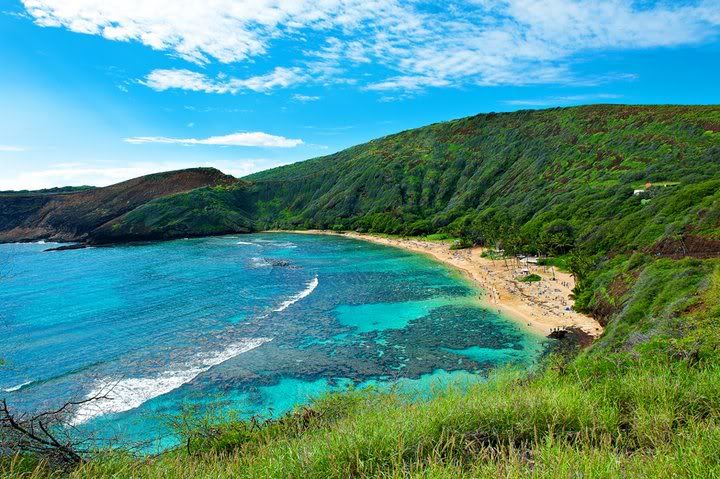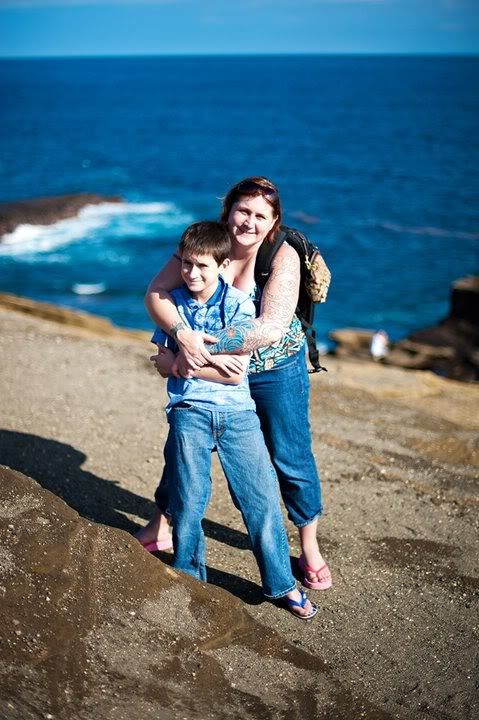 Thursday, Dec 23rd...
Hike up to Manoa Falls. Swimming and water trikes at Waikiki. Shopping at the International Marketplace. Dinner and Lava Flows at Lulu's.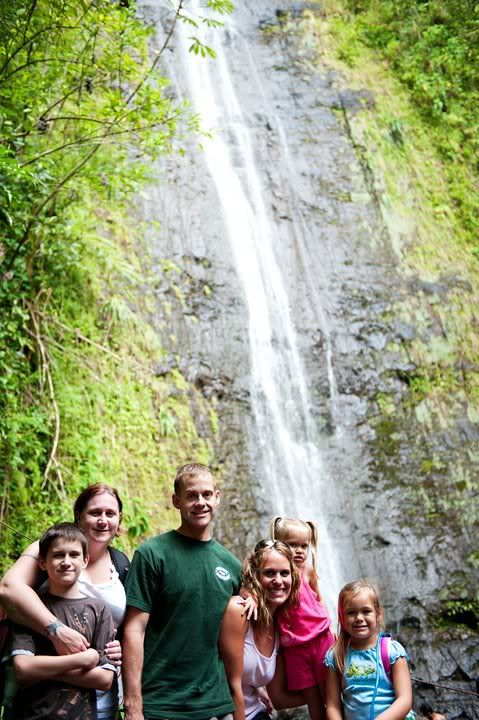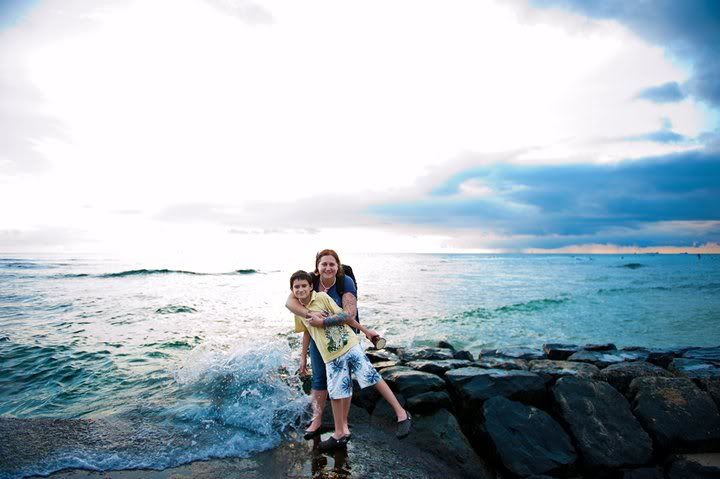 Friday, Dec 24th...
Pearl Harbor, Arizona Memorial. Shopping at the Naval Exchange. Christmas Eve Dinner at Seoul Jung.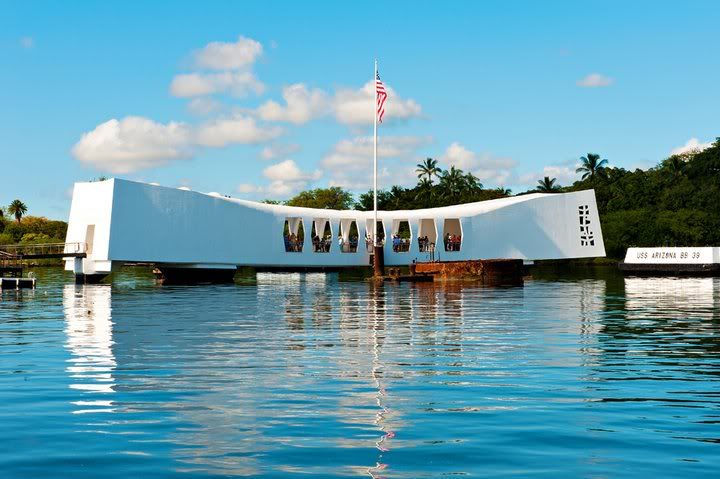 Saturday, Dec 25th...
Christmas!!! Pali overlook. Lanikai beach.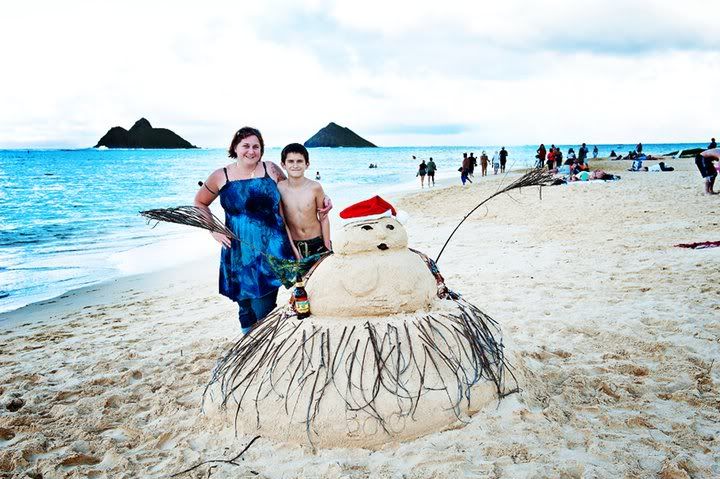 Sunday, Dec 26th...
Dole Pineapple Plantation. Mall. Bubba Gump's Shrimp Co.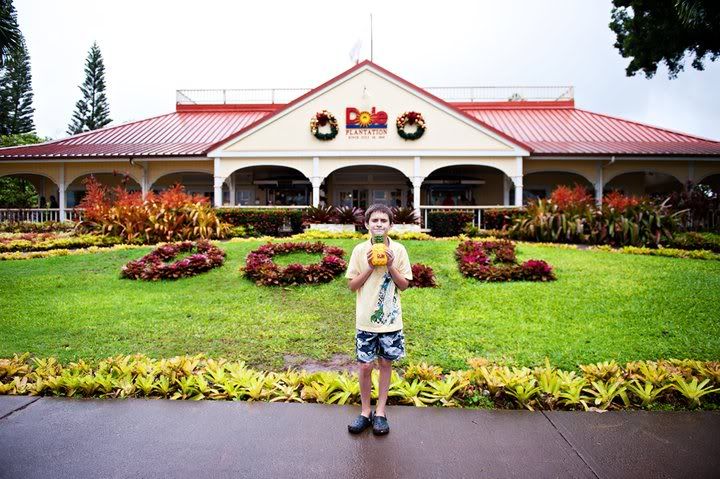 Monday, Dec 27th...
Ko Olina Beach and we saw the Black Pearl.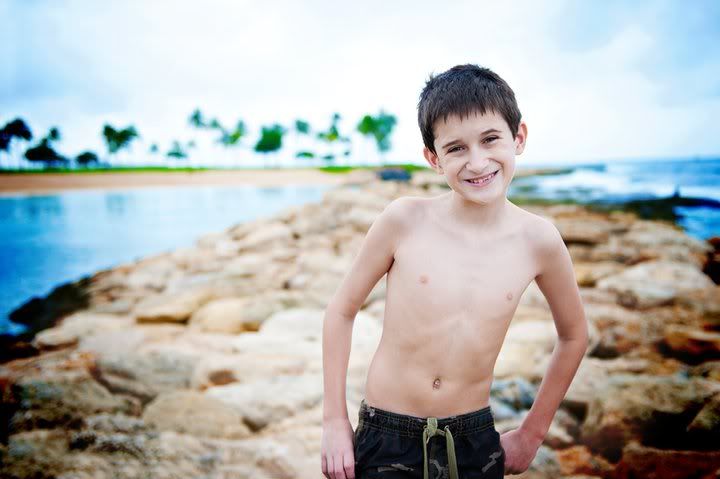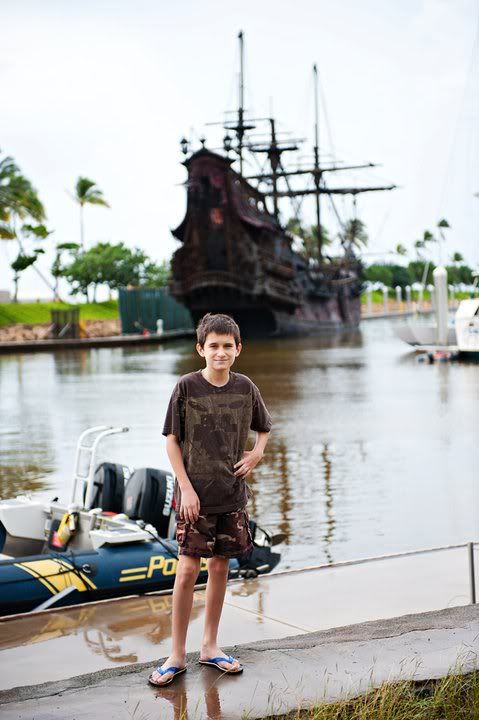 It was such a great visit. Suzanne and Chris were wonderful tour guides. Hopefully we will see them again this summer back at Rucker!!!!