I've been wanting to go on a trip since we got to Germany almost 5 months ago. I can't believe it's already been 5 months! Things were so busy with getting settled and acquainted with our new home we just haven't had much time. We had to focus on getting our family back together.. (i.e. my baby girls home with their momma). My mom came for a quick visit in November and we visited Garmisch. We made it to the top of Zugspitz and spent an afternoon in the snow. It was wonderful, but it left me wanting more. I begged John to plan a trip for us during Christmas break. He pulled through and booked us a hotel in Berlin for 3 nights! It was a fabulous "short trip". We brought the dogs with us to save on kenneling them. That probably won't be happening again ;).
The trip from our home was just about 4 hours. We stayed in the Holiday Inn Express. It was about 70 euro per night, but they also charged 18 euro for parking per day. And if you bring your pets, it is an additional 11 euro per day. The rooms were very small, but clean and the beds were comfortable. I do wish I had brought my own pillows! There was a small sofa in the room that pulled out into a bed for Aidan, and during the day we folded that up to make room for the doggie Kennel. We take it everywhere we bring the dogs just in case there are any mishaps.
We got a late start and arrived in Berlin around 5pm. So it was already dark. But wonderful for me since I am obsessed with capturing architecture at night. I love how romantic the lighted buildings become after sunset. Our first stop was the famous Christmas Market at Gendarmenmarkt. We were told that there are about 80 Christmas markets just in Berlin, but this one was supposed to be the best. Even had to pay 1 euro each upon entering. The lights were beautiful and the atmosphere was cheerful. Angels on stilts floated through the crowds, and people gathered at the fountain to watch comical skits. We were adventurous and tried new food too! Even Aidan enjoyed it!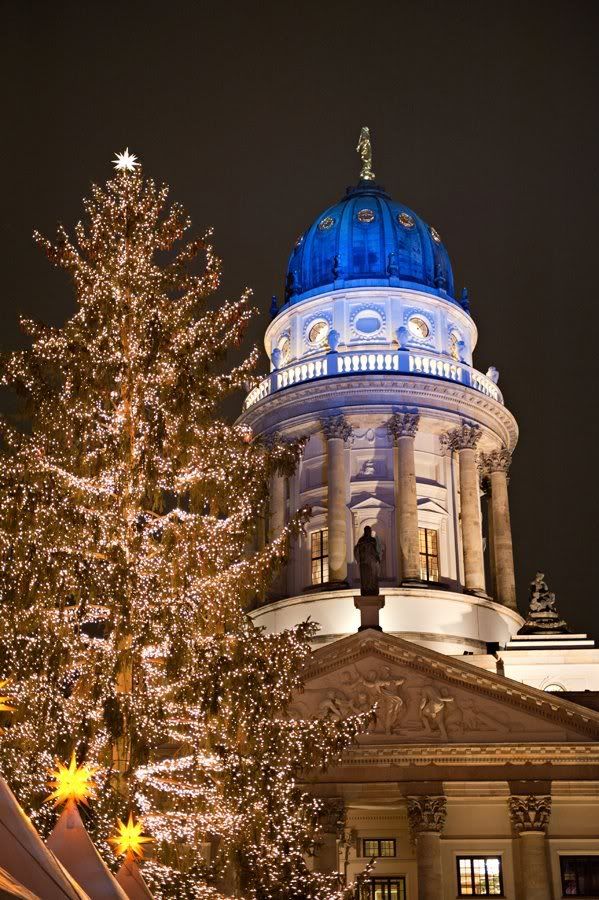 Next we got in the car and drove around the city. Berlin is pretty big but not incredibly hard to navigate by GPS. Parking on the other hand... HA! After driving for what seemed to be more than an hour, we finally found a spot along the road and planned to walk for the rest of the evening. We first walked about half a mile to the Brandenburger Tor (the gate into Berlin).
Right around the corner and down a block was the Reichstag (Berlin parliament building).
On the way back to the car we stopped along the road to take pictures of the lighted trees down the way. What a beautiful city during Christmas!
The following day, I gave John all freedom in choosing what he wanted to see. He plotted our route and realized our hotel building was only about half a mile to Checkpoint Charlie! So we did some more walking! Aidan had his photo made with the guards at the checkpoint, and then we proceeded into the museum on the corner.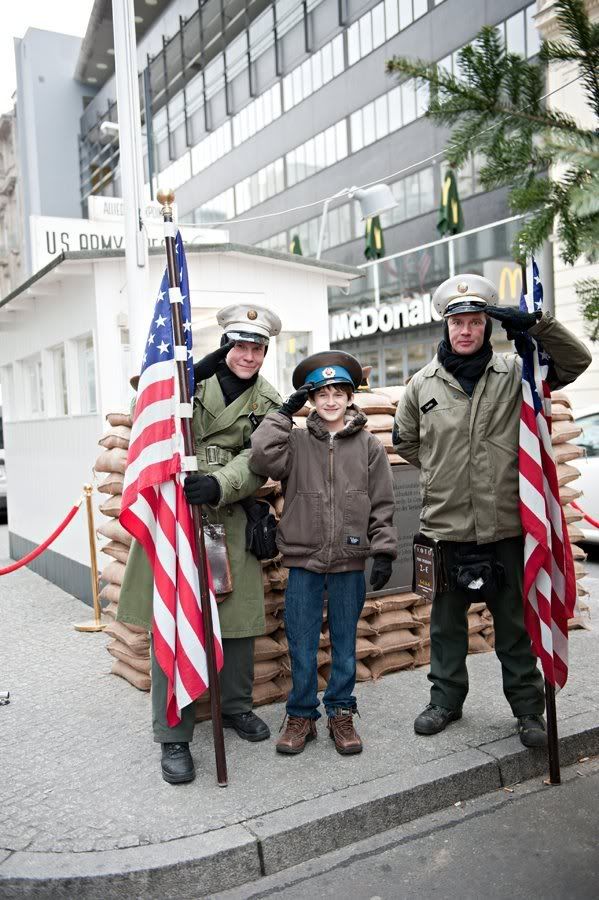 I am not one to enjoy reading about history... but John is... and he was swallowed by it. We spent almost 2 hours in that museum. We learned a lot about the Wall, and about the people trying to escape from it. I must say... there were some interesting photographs to see! After the museum, we walked to find the actual Wall still standing. Not just a piece of it... a long stretch of it. It was located right outside the Topography of Terror. There I stopped to take a rest on a bench while John did some more reading ;).
We had plans to meet up with John's Aunt's Friends... so we headed back to the hotel for a quick dog walk and waited for their call. They met us at the hotel and walked with us to the subway. The subway was extremely easy to use! We had plans to take a tour bus the following day, but decided the subway was cheaper and easier! The tour buses were around 20 euro per person, less for children. But the subway was only 15 euro for all 3 of us to ride all day!!! Of course, the tour buses have guides and english speakers, so if that's what you're looking for, it may be worth your while. Our new German friends showed us around the city. We walked to see Museum Island, and the Berliner Dom.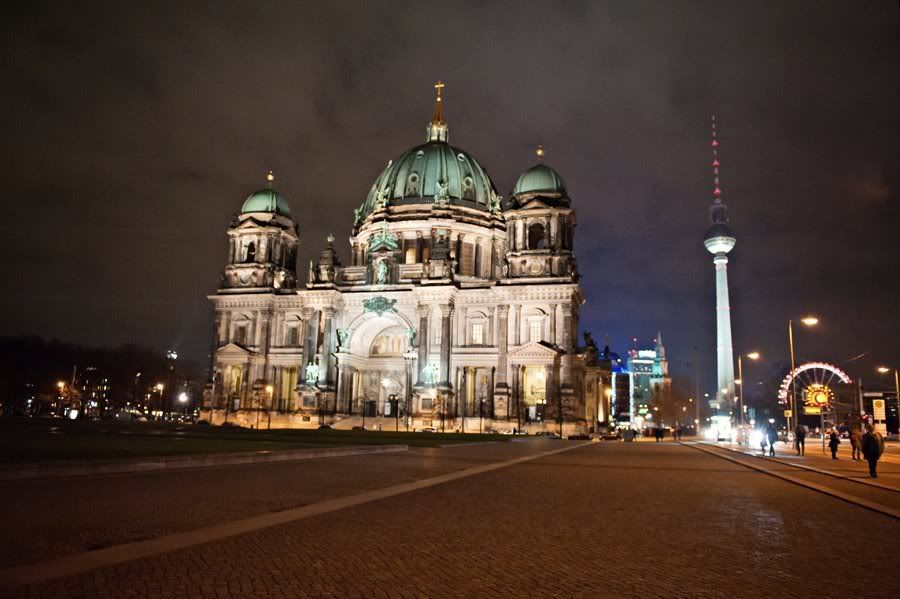 They also showed us a wonderful little shopping area. They brought us to the cutest little shop called AmpelMann. In Germany the walking lights have cute little man symbols for stop and walk.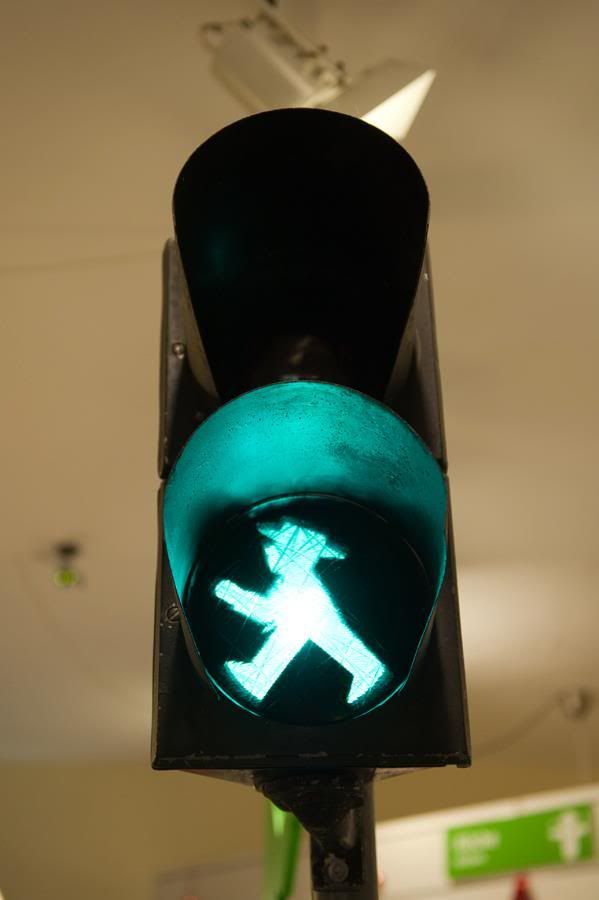 This shop was built around the idea of that symbol which is called the AmpelMann. It was such a nice experience to see something your every day tourist probably wouldn't see.
After that, they took us to an awesome brewery for dinner. It was right on the corner across from the Gendarmenmarkt. A fabulous meal, and very inexpensive. And the beer was quite tasty ;).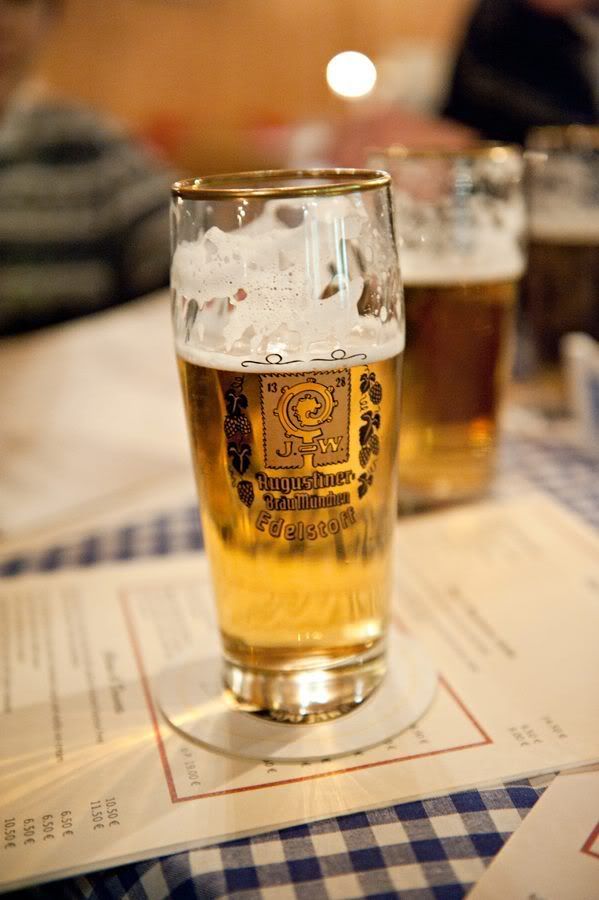 On our last day, we experienced the subway ALONE! John did wonderful navigating the system and took us to Potsdamer Platz where Aidan rode a tube down a man made snow slope.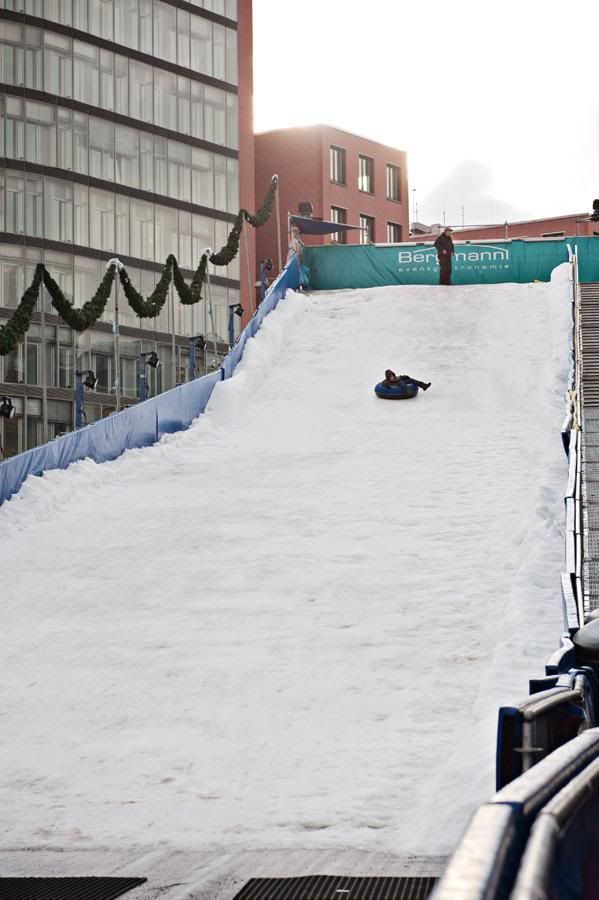 While there, we also saw another Christmas market. Down the street a little ways was a Cinema that had movies playing in ENGLISH!!! Good to know... but not enough time to stop. Christmas themed statues made from Lego's filled the core and Aidan stopped for photos at each of them.
Back on the subway we went to find Alexander Platz! There we perused 2 more Christmas markets and Aidan spent an hour ice skating around a fountain.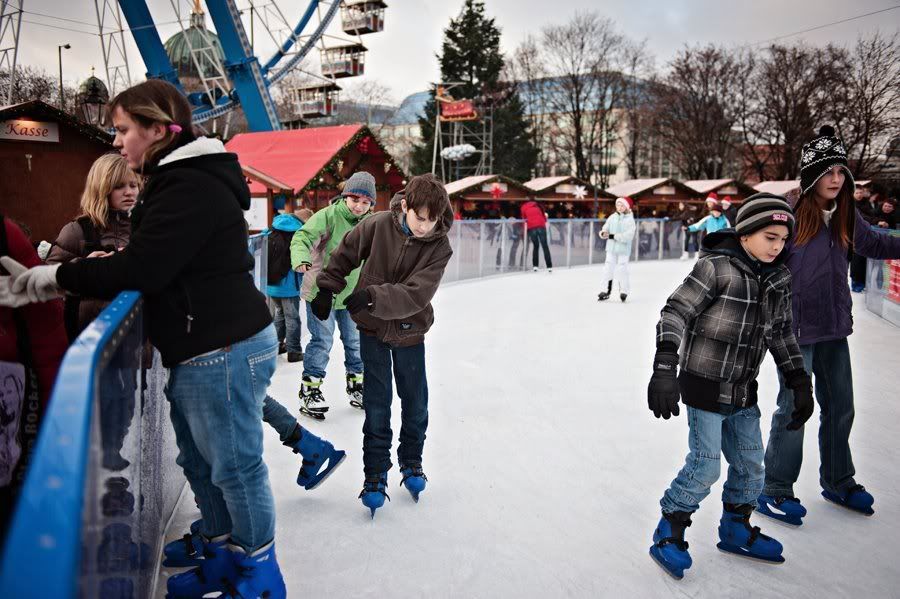 We also checked out the Berlin 360 tower. We went in to see how much the tickets were to get to the top, but decided to save it for next time. If you go to the top of the tower you can see all of Berlin. I want to say the tickets to the top were around 15 euro per person, but don't quote me on that.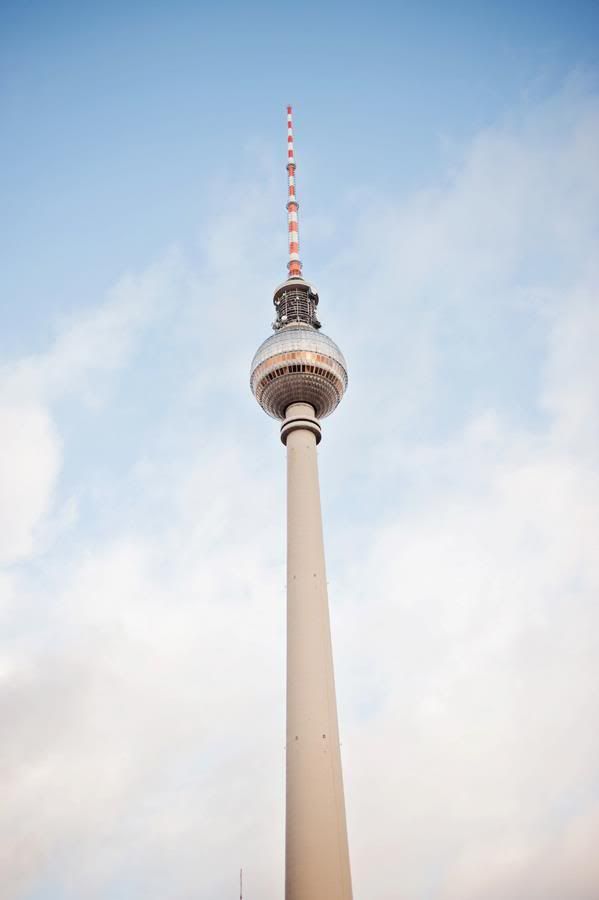 Then back on the subway we went to head back to the hotel before dinner with our German friends. They invited us over to their house and we enjoyed talking and drinking schnapps! What a lovely family they were!
I loved visiting Berlin, and have definite plans to go back again (with better walking shoes)! There is so much to see, our 3 days did not do it justice. To see more photos from our trip... check out my Facebook album:
BERLIN